Tooth Extractions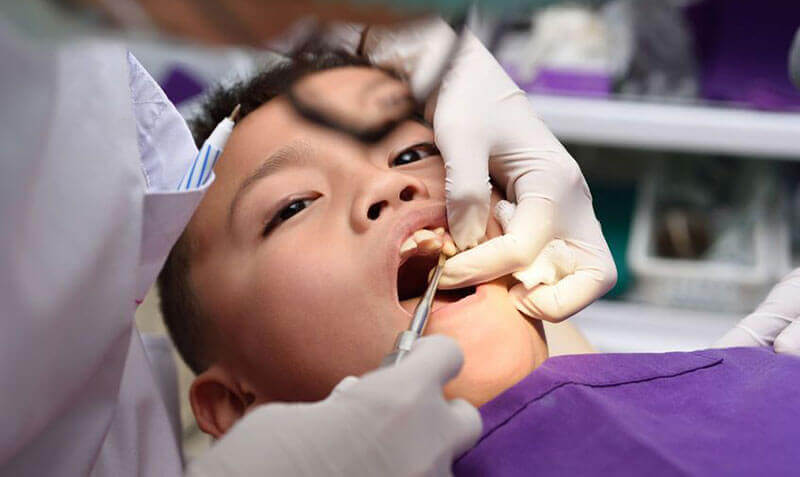 Dental Extractions St. Albert
Dental extractions are performed for a wide variety of reasons. Tooth decay that has destroyed enough tooth structure to prevent restoration is the most frequent indication for extraction of teeth. Tooth extraction is the removal of a tooth from its socket in the bone. We will try to save the tooth that has been broken or damaged by decay, with a filling, crown or other treatment. However, there are times when the damage is beyond repair. If this is the case, the tooth needs to be extracted. An X-ray of the area will be taken to help plan the best way to remove the tooth. During the procedure, you can expect to feel pressure, but little to no discomfort. Other indications are related to impacted or problematic wisdom teeth and also to make space for orthodontic treatment in some particular cases.
Simple Dental Extraction
A simple extraction is performed on a tooth that can be seen in the mouth. General dentists commonly do simple extractions. In a simple extraction, the dentist loosens the tooth before removing it. Most simple extractions can be done using (a local anesthetic).
Surgical Dental Extraction
A surgical extraction is a more complex procedure. It is used if a tooth may have broken off at the gum line or has not come into the mouth yet. Surgical extractions commonly are done by oral surgeons. However, they are also done by general dentists. Sometimes it's necessary to remove some of the bone around the tooth or to cut the tooth in half in order to extract it. For a surgical extractions, patients receive local anesthetic.